A peer support service for transgender people and their loved ones in Western Australia.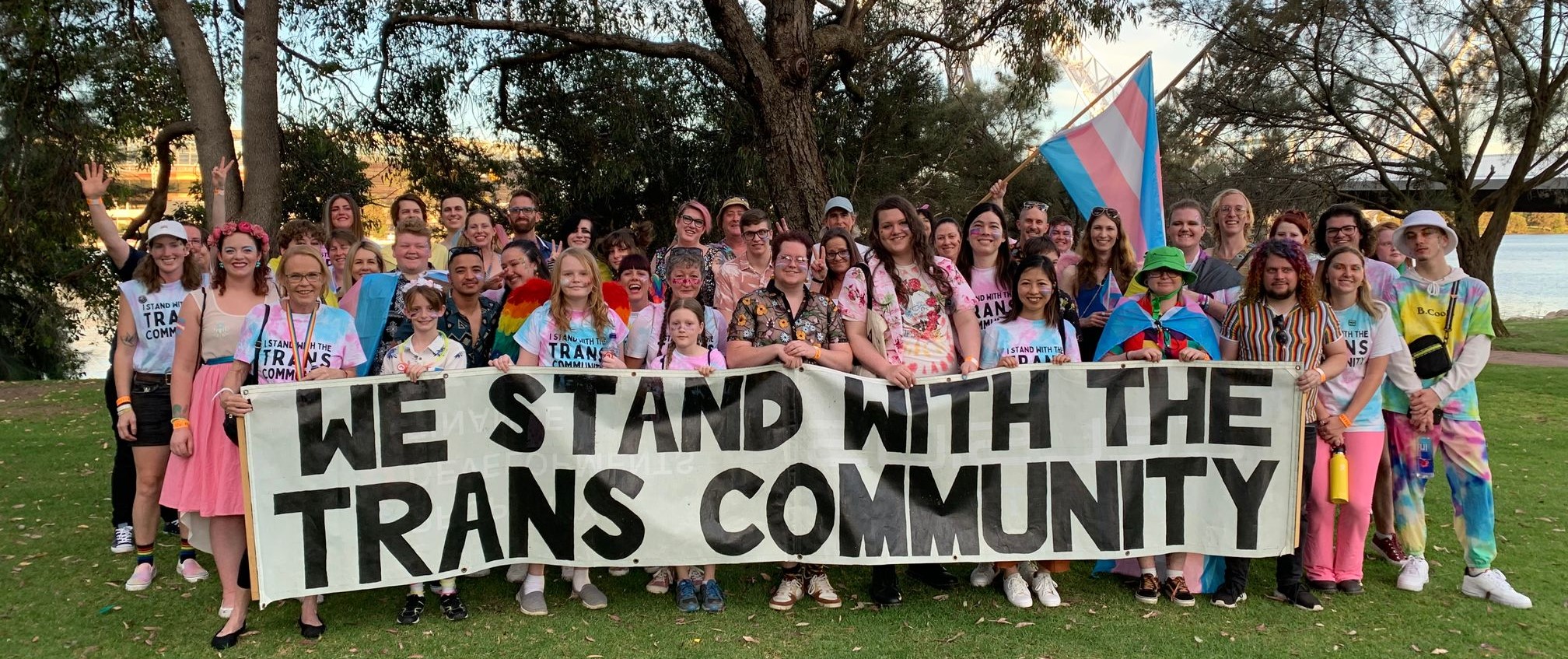 Our online spaces are safe and welcoming places where our members can swap important information, socialise and share experiences. We have groups for trans women, trans men, non-binary folk, youth, parents of trans people and partners of trans people.
TransFolk of WA has a word of mouth recommended services for Western Australian trans and gender diverse people.
We have put together a series of resources that are relevant for folks living in or from Western Australia.
Including resources about: changing your legal name and changing your legal gender.
Throughout the year we host events for Trans Day of Visibility, Trans Day of Remembrance, Pride activities and more!