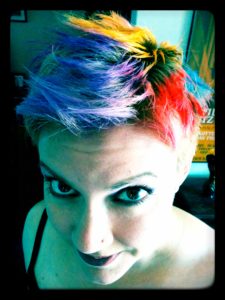 Misty is a passionate advocate, with a strong belief in inclusion for all people.
Misty has over 10 years of leadership experience in community and organisational development across the private, public, and community sectors. This has included social change work and advocacy for people at risk of social isolation / exclusion, and various organisational transformation projects. Misty has ongoing involvement with a number of not-for-profits, and is also a presenter on RTRfm's All Things Queer program.
Misty has a Bachelor of Psychology and a Master of Human Rights, and is currently working toward a PhD at the Curtin University Centre for Human Rights Education exploring how people living outside binary ideas of sexuality / gender experience recognition in Australia.