TransFolk of WA Resources
We have put together a series of resources that are relevant for folks living in or from Western Australia.
If you have ideas for future resources, please get in touch!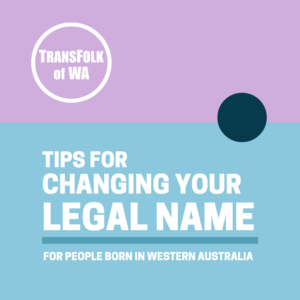 Changing your legal name
Changing your legal name can be a daunting process, so we've put together this guide to help.
It includes a link to the required form, the cost, helpful tips, info on how to lodge the forms and a checklist for places to update your details with.
Changing your legal gender
We've put together a list of links to facts sheets or webpages about changing your legal gender in Western Australia.
Rather than making another guide, we decided it was best to collate the existing resources together!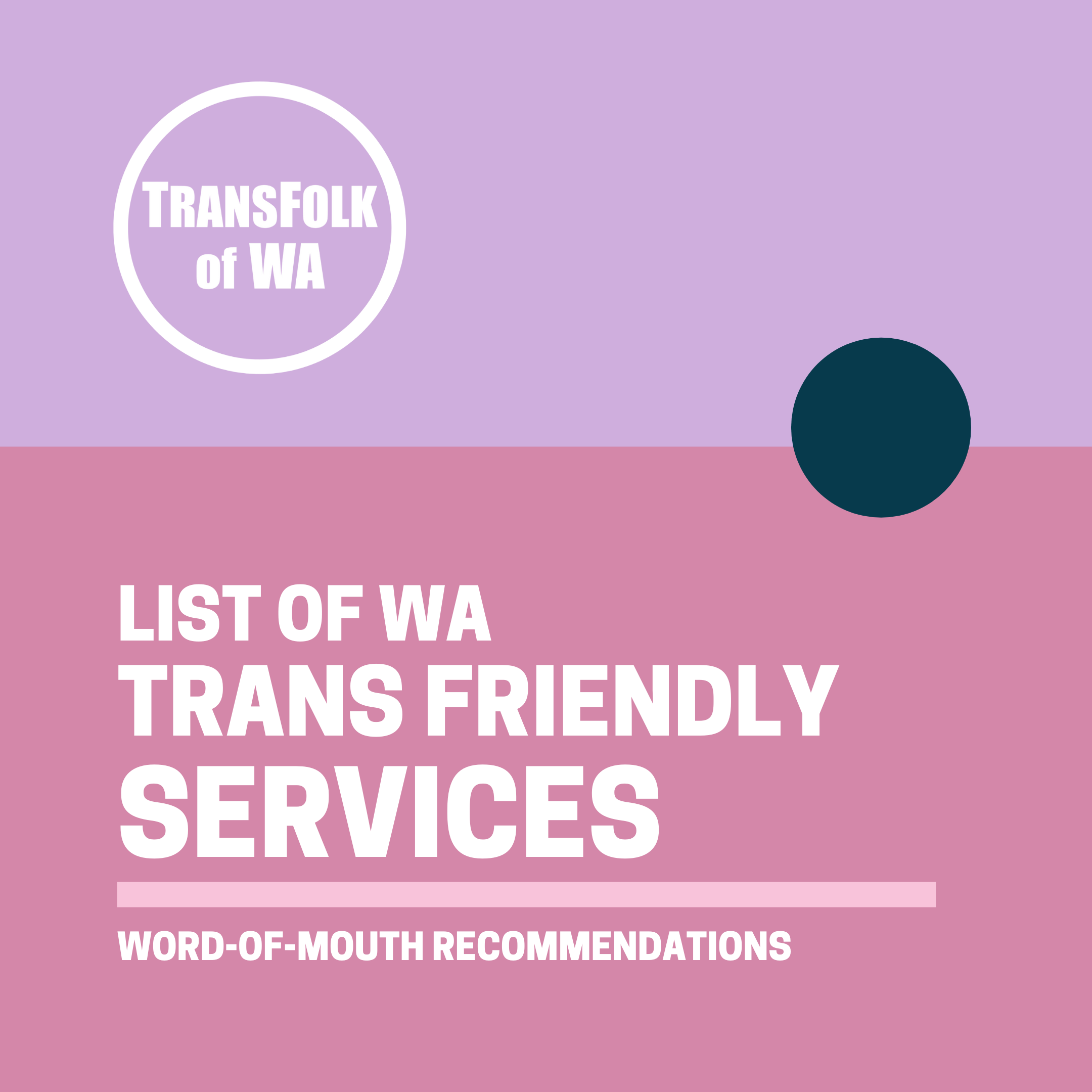 Recommended Services
We've put together a list of trans friendly services from "word-of-mouth" recommendations from members of the trans, non-binary and gender diverse community.
The list features GPs, Psychologists, Endocrinologists, Surgeons, Hair Removal Specialists, and many others.
To access this list please email resources@transfolkofwa.org